The FQ26 model air conditioner has been designed to the specification provided by Aircon Hire Ltd to the manufacturer. It is designed for use in offices, boardrooms, hotels and other areas where low noise levels are a must. A single air conditioning unit will cool a typical office of 26sq mt and multiple units can be used in larger areas. Condensate is automatically evaporated away so the inconvenience of regularly emptying a water tank is avoided.
With the cool air discharged from the top of the air conditioner it can be positioned more easily within the office layout, without creating uncomfortable draughts.
The unobtrusive and simple design of the casing make it an acceptable air conditioning unit for the modern office environment.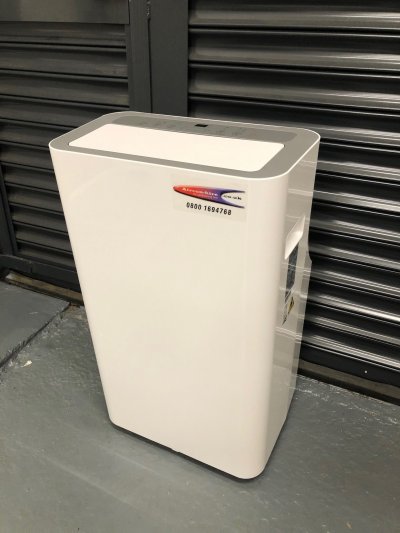 2.6KW cooling output
Cools up to 26 sq mt area
Virtually silent in operation
1.5m exhaust hose
No water tank to be emptied
Dimensions: H85 x W45 x D39cm
Unit Hire Costs Guide:
10 week

£32 p/w

8 week

£34 p/w

4 week

£47 p/w

1 week

£99 p/w

Other Periods

On Request
Prices above are only a guide, please make an Online Enquiry for availability and full quote.
Delivery from £40 each way within London, see our terms and conditions for full details.
Prices shown exclude VAT at 20%
Other Units